Company Overview

27prom is a fresh and vibrant online store to globally distribute a wide range of lifestyle and fashion products from Asia. Handpicking one of kind pieces from the collection of unique brands, we're brimming with looks and accessories for every style, occasion and price range. Every season, 27prom brings customers the latest trends along with thousands of fashion items from designers across Asia.

Began in June 2008, 27prom was founded with the idea - fashion is a right not a luxury. With an enviable pool of talented people, 27prom has evolved to become the China's premier online retailer and fashion destination, offering the very latest styles in clothing and accessories for women and men that love keeping their look on-trend and affordable. 27prom is proven e-commerce platform to deliver customers a fashion destination for lifestyle products. With just a few clicks, the customers can help shape their lives with a variety of lifestyle products delivered straight to their doorstep.

Style, Selection and Service
27prom offers quality brands and products at affordable prices, all carefully selected by our staff of professionals. From our wide range of products, customers should be able to find the fashion and lifestyle items that best fit their personal needs. We do more that just sell clothes. We like to give you helpful and handy fashion tips in our regularly updated blog, where you may know how to achieve trendy celebrity looks.

Currently, 27prom features a selection of products including women's fashion, men's fashion, lifestyle, shoes, bags, accessories, jewelry and beauty products. 27prom Exclusives showcase our unique brands, specially designed and hand-picked by our in-house designers. We pride ourselves on delivering trendy catwalk looks and celebrity inspired fashion to our customers.

Our experienced and dedicated customer service team ensures that our customers enjoy a hassle-free shopping experience. Our team pledges to provide superior support before, during, and even after the shopping process, and to deliver the highest possible customer satisfaction.

Mission & Value
Every woman deserves to feel beautiful in a dress but not all of us look like runway models. We only offer the dresses that best flatter and suit you. We know how important it is to look your best; therefore it is essential that our prices are affordable for everyone, as we believe that fashion is a right not a luxury!
Contact us:
Email adress:contact@27dress.com
Dress Show: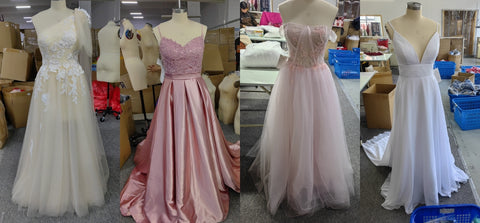 UNITED KINGDOM Address (Not return address):
SHAOHUA INTERNATIONAL LTD
100, Ock Street, 2nd floor, ABINGDON,OX14 5DH, UNITED KINGDOM
Here is our Legal address:
Suzhou YuYazhao Clothing Co., Ltd
4th Floor F8-83, Guangji South Road No.159,
Suzhou GUSU District,
215000,Jiangsu Province, China
Phone:8618260446554
Our Social Media:
https://www.facebook.com/27prom/
https://www.instagram.com/27promcom/
https://www.pinterest.com/27prom/